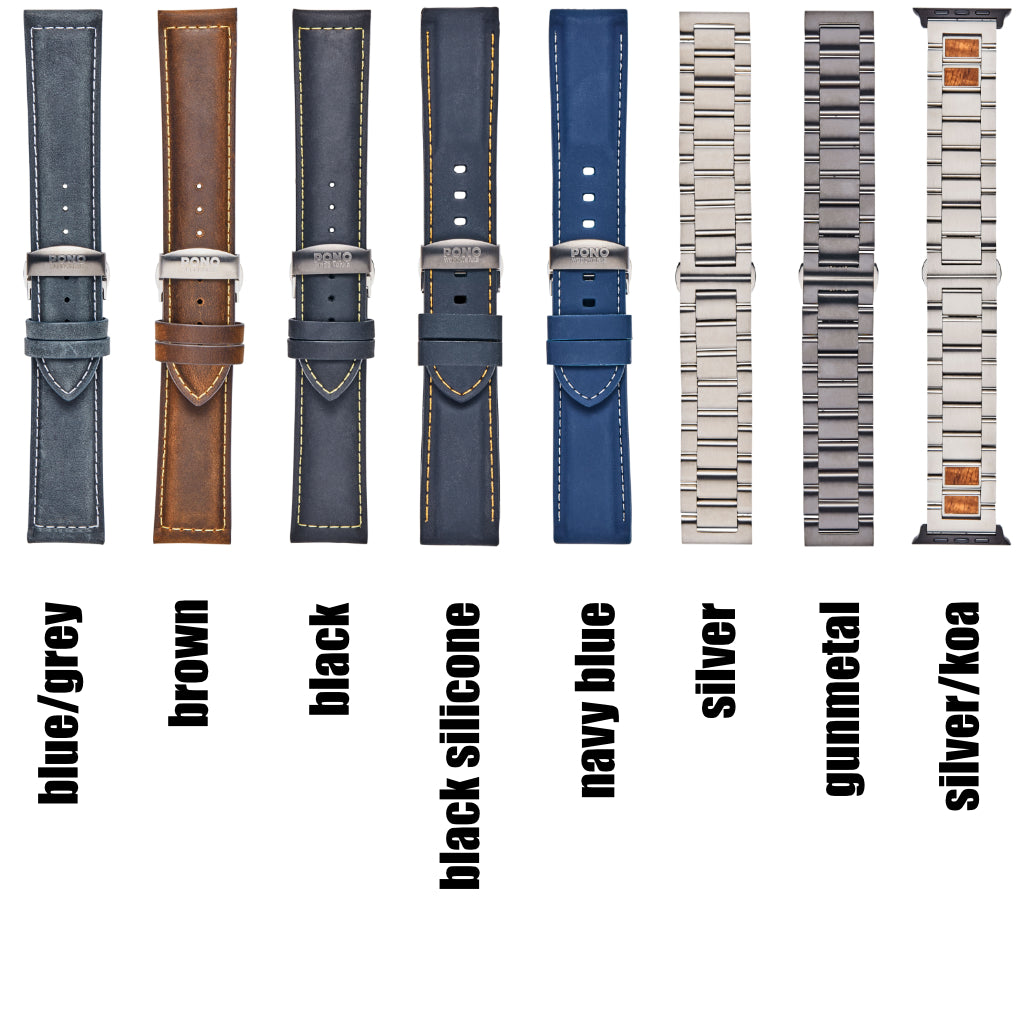 Quality & Care Always Reflected
I purchased the Waterman watch, along with an additional watch band for my husband as a "just because" gift. He does so much for myself and our furry four legged kids! Just a gesture of appreciation! Aside from this item, he, and I have purchased other items from Pono Woodworks, each arriving promptly, packaged in nice gift-able boxes; no worries that you will have to search for a box that looks better, or a box at all for that matter! Each shows the quality and care that Pono Woodworks puts into their products. While we do not live near the ocean, we ultimately want to purchase a surf board for our wall in our front room. Knowing that items are not mass produced makes the price worth it. It's like its own masterpiece with whatever you decide to buy! You will be happy with any purchase from point of transaction through receipt, and of course, thereafter! We've never had to reach out afterwards for additional concerns, however I am certain, if that was to happen, the customer service would be just as outstanding as the experience we have had thus far!
Beautiful watch, great service
I love my Pono watch, it has been going strong for several years now. When I ordered a replacement band through Pono website I ordered the wrong size. Brett got back to me right away and sent me the right size. Thanks Brett and Pono Woodworks.
Killer support
I bought the watch while in Hawaii for my wedding. I loved the look but the clasp that came with it, was awful. It would come apart all the time. I contacted support and they got back with me super fast, and I was able to get a normal style watch band with buckle, all out of silicone. I LOVE IT and wear the watch daily. And get all sorts of compliments. They get 5 stars because they actually CARED, and fixed my issue very promptly.
Silicone band replacement
This is the exact same one that came with my watch 5 years ago! Best band I've ever had! Love it!!
Exceeded Expectations
Love the Watch. Great look for the summer.