HUNTING FOR KOA
We are truly fortunate to be able to use the most rare and amazing Hawaiian Koa wood from the Big Island of Hawaii.  Koa Only grows in Hawaii and we scour the island to find the tightest "curly" grained Koa, which has the most beautiful effect of irridescence and movement. As with most things in Hawaii, it's who you know and not easy to find on the open market...we are fortunate enough to get our hands on some amazing logs of Koa.  We waited for over a year to find the current log that is lending it's magic to our products.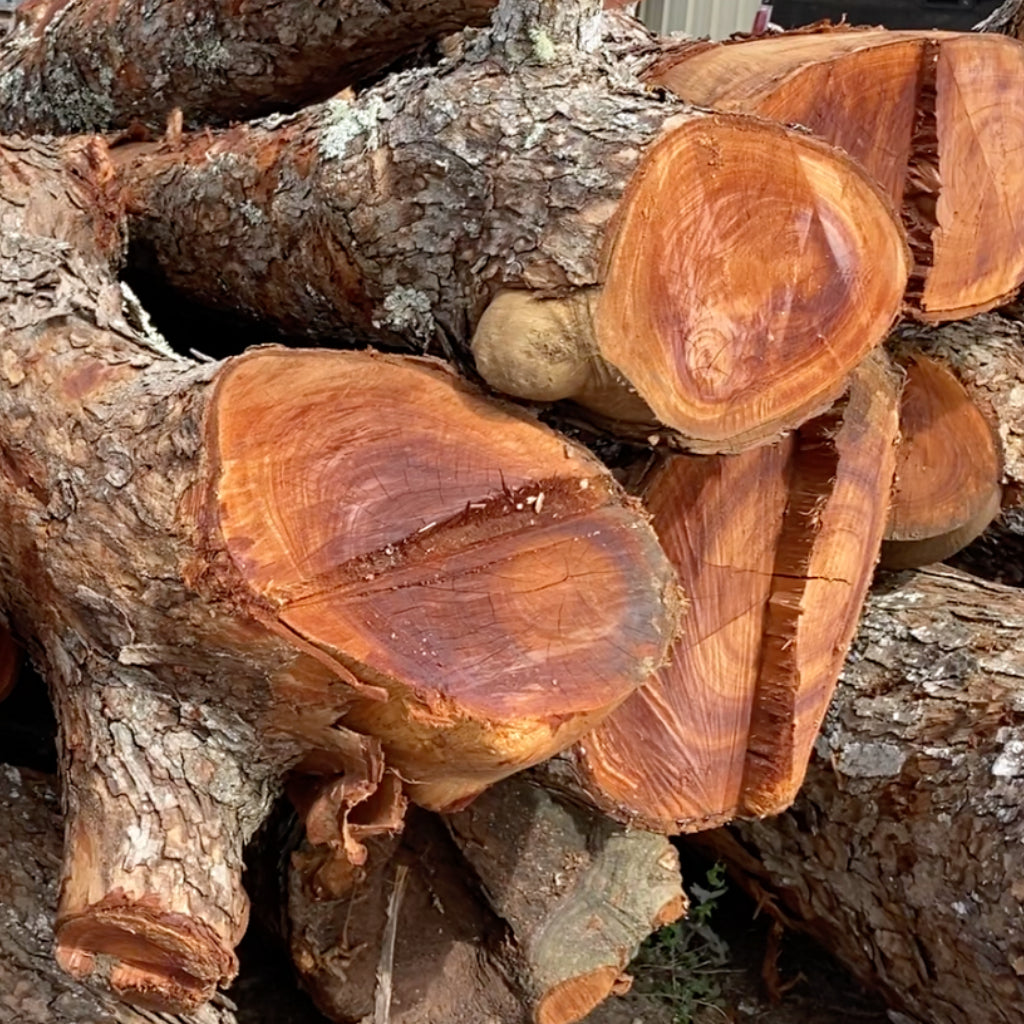 "CURLY" GRAIN?...HUHH?
The "curly" grain creates "tiger-stripe" patterns in the wood that reflect the light at different angles and causes the grain to look like it moves when the item is moved in the light. In other woods, the grain pattern can be called fiddle-back or tiger grain but Koa is typically called "curly"...i suppose it would need to be called ukulele-back as we don't have too many fiddles out here. Point is, we use only the best. Regular grained Koa is a nice looking wood but it certainly won't turn heads... which is why we spend so much energy searching for the perfect Koa.
SHOULD I FEEL GUILTY?
Koa is protected due to its cultural significance and rarity so we use Koa that comes from dead or dying trees on private land. The rancher's love it as it's an additional source of income and given the skyrocketing costs of Koa, it's certainly more than beer money.
The high costs help ensure that the old growth forests remain healthy and new forests are planted to return the land back to it's pre-contact beauty.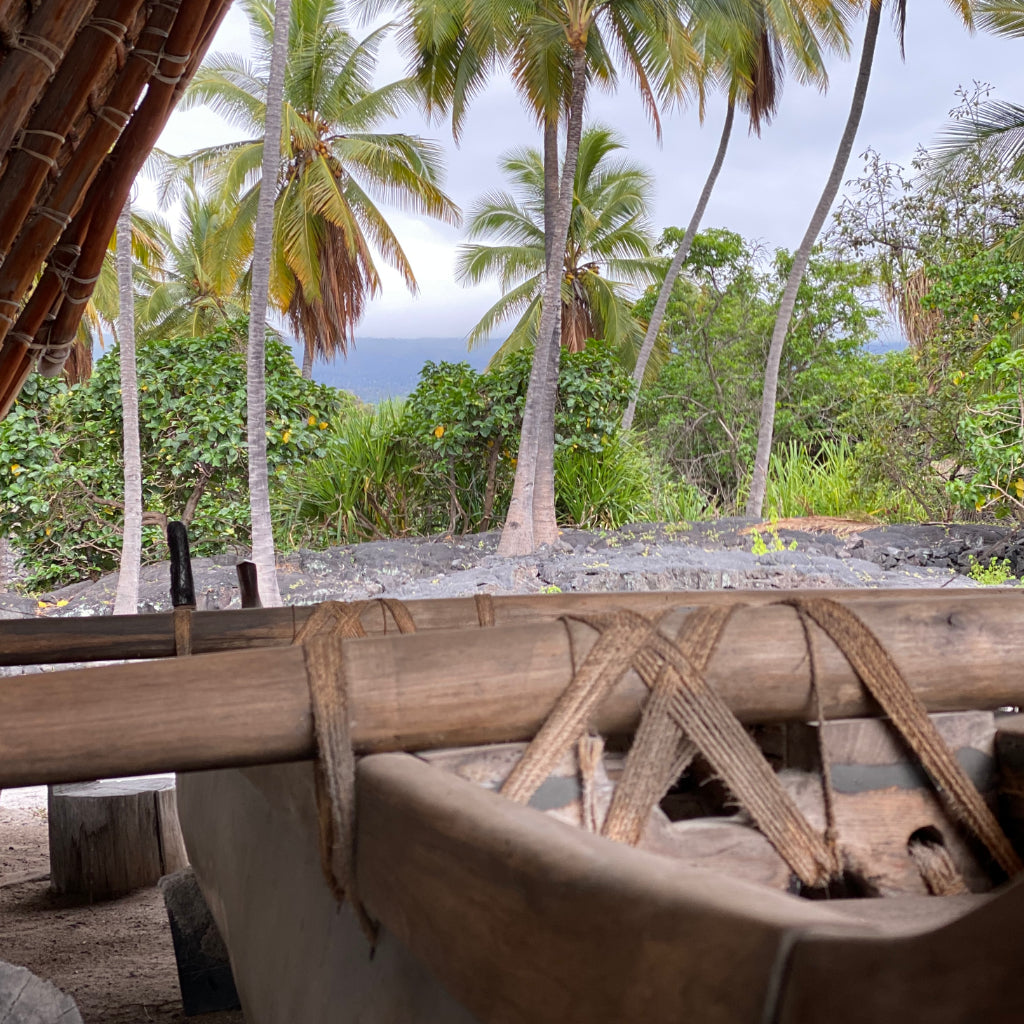 WHAT ABOUT IT'S HISTORY?
Koa has long been the cultural anchor of Hawaii.  In the old days, Koa was reserved for Hawaiian Royalty and was used to make the first surfboards, outrigger canoes, and Hawaiian weaponry...to name a few. Essentially, Koa was at the historical and cultural heart of everything that we love about this amazing place. The lineage back to the ancient waterman and Hawaiian wayfinders is what sparked my imagination.  It's my hope that the wood imparts that sense of adventure and exploration into my designs...so that they can be incorporated into your adventures.