What does Pono Mean?
What does Pono mean? Pono is a Hawaiian word that means to do what is morally right and live in harmony...it is simply our goal.  We're certainly not perfect but wanted to set the benchmark high for how we treat and interact with our customers, retail partners, suppliers, and employees.  Having the name on the door seemed to be a good start.  We always strive to put our customers and partners first while we work on carving out a living.
How's this work?
I hand finish all of the Hawaiian Koa wood for my designs in my shop behind my house in Honolulu. I also do the design work for the different products and figure out how to produce them. Manufacturing is a hybrid of what I can complete in my shop and what I must outsource. Turns out, some things are better made elsewhere… I'd love to make Hawaiian watch movements but I think they'd be perpetually slow : )
How'd you Start?
I love to design and create unique and meaningful products with a goal of making them life-proof. Before Pono Woodworks, I was a remodeling contractor and required a lot of durability. After destroying my original wedding ring (and then loosing it in the ocean surfing…oops, don't tell my wife), I set out to make a better ring and created the Koa inlay Tungsten ring. It created quite a trend and I was able to get them in a large retailer where I learned you could almost get away with making this a full time job. 
How's it going?
I feel incredibly lucky to be able to run Pono Woodoworks as a full time business and be somewhat successful with it. The landscape has changed so drastically in the last couple years, I feel fortunate to still be in business... most of my contemporaries have folded. I'd love to say that we are a large company with deep pockets and endless designs flowing from a team of designers and woodworkers but the truth is, Pono Woodworks is a very small "boutique" design/woodworking company.I think that's the polite way to say, I complete all the designs, prototyping, woodworking, marketing, website and oversee the manufacturing, billing, etc, etc, etc.  My pockets are never deep enough and my time always seems far too limited to create all the designs I have rolling around my head. Instead, I'm forced to bootstrap and pray I don't have a flop of a product as it could kill the business. I always feel like I'm at Vegas going all in on every design but it seems to be working so far.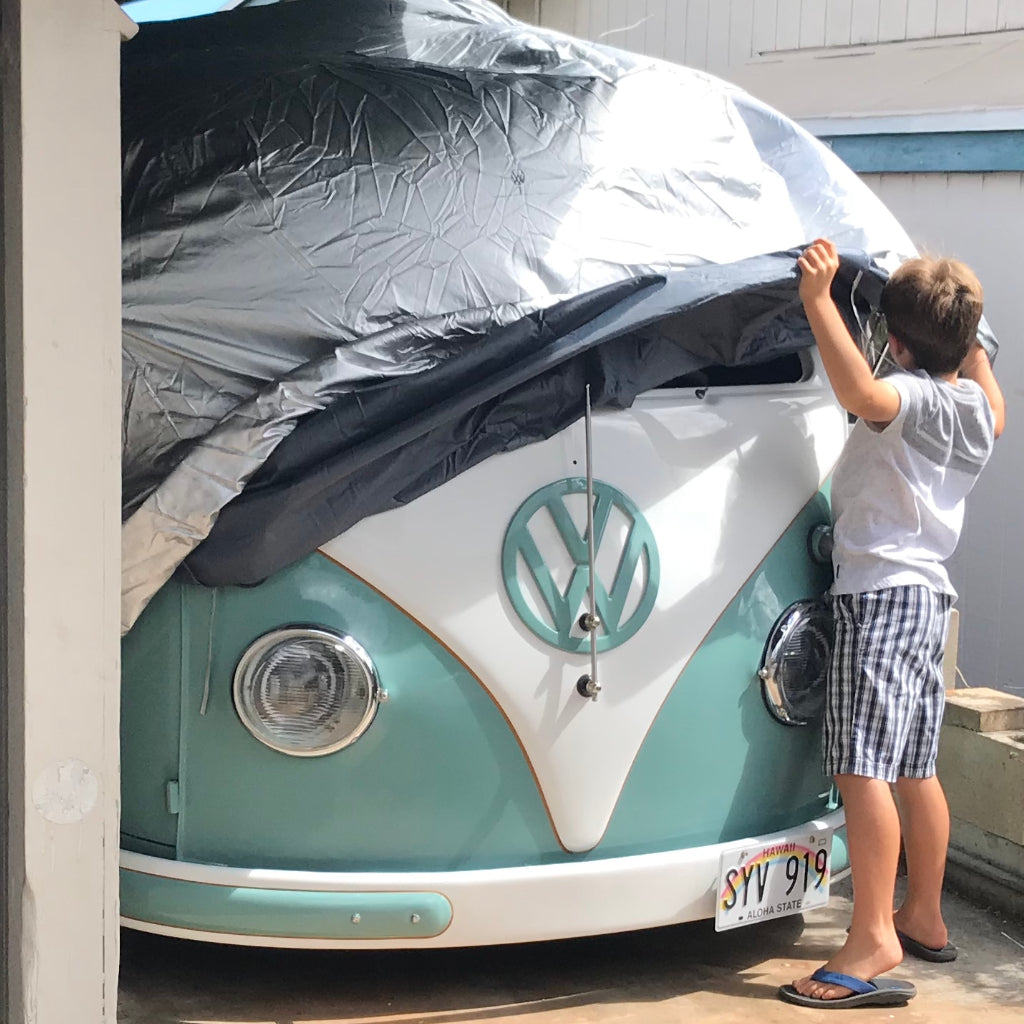 What's Next?
The pandemic wiped out most of my wholesale accounts and it's been slow coming back. I was able to focus online and that has been great as I can create an experience from start to finish. I'd like to continue this with a branded vw kiosk and slowly work my way into branded retail stores.
Brett Gontarek - Founder