BUT DOWN HOME THEY CALL ME SLIM
you don't have to go lookin' for the king of 42nd street (yes that's a Jim Croce joke) to get your hands on one.  The Slim wallet is just that...the smallest, thinest wallet possible that will still pop a bottle cap, priorities! Just remember...you don't pull the mask off the old lone ranger, and you don't mess around with slim.
HAND MADE IN HAWAII...DID WE MENTION THAT BIT OF RIDICULOUSNESS
A ton of work goes into getting you the perfect wallet...here's the rundown...I hand pick every piece of Koa for amazing grain patterns which I then hand sand, finish with water-based poly, laser cut, sip a beer, etch a design, apply ink and assemble. Like I said, pretty much ridiculousness...but it makes a super unique wallet.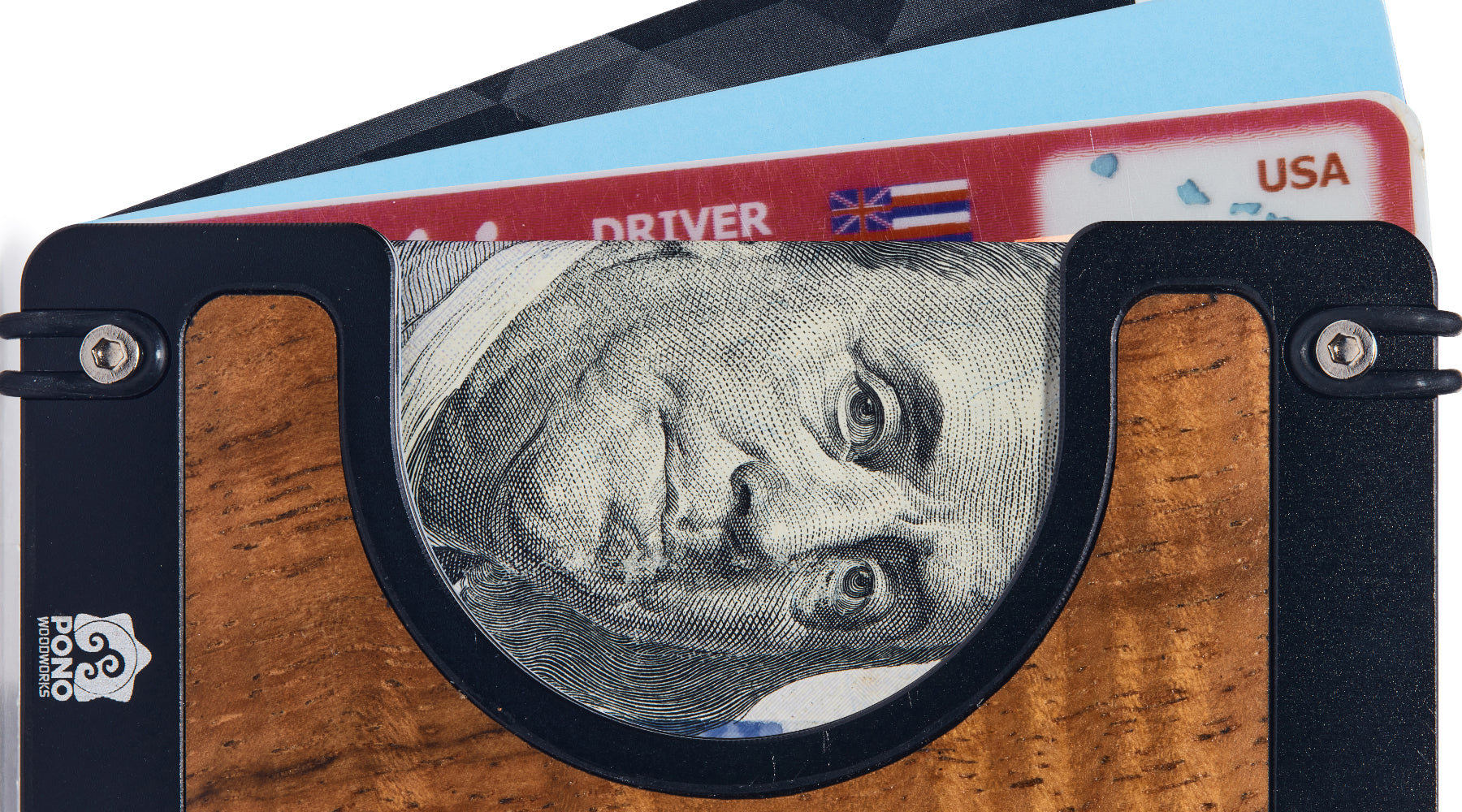 YES, IT'S STRAIGHT AWESOMENESS, YOUR OWN PERSONAL SHERPA
my marketing efforts too over the top? surely...they don't let me out of the shop much but we stand behind it. Didn't like it? You can be the first...we'll refund your money and ship it back on our dime.