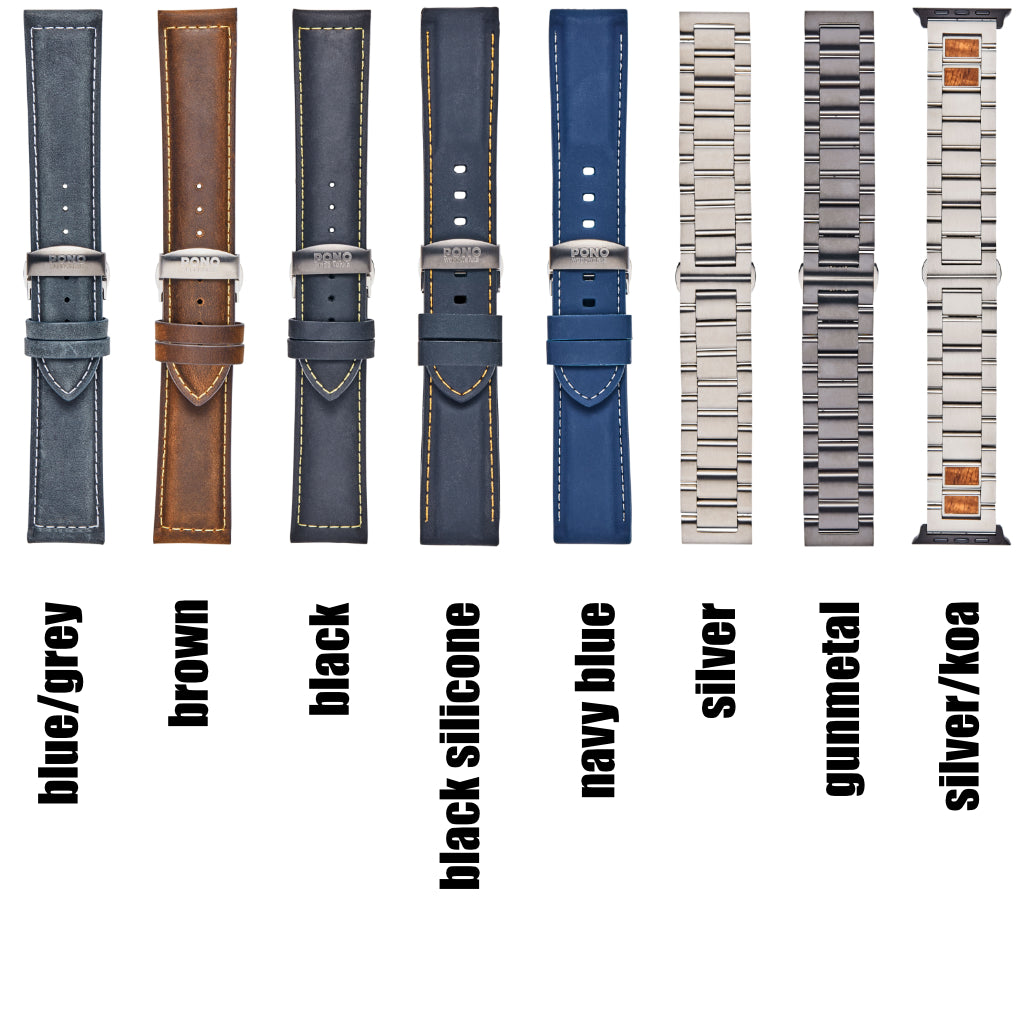 Killer support
I bought the watch while in Hawaii for my wedding. I loved the look but the clasp that came with it, was awful. It would come apart all the time. I contacted support and they got back with me super fast, and I was able to get a normal style watch band with buckle, all out of silicone. I LOVE IT and wear the watch daily. And get all sorts of compliments. They get 5 stars because they actually CARED, and fixed my issue very promptly.
Silicone band replacement
This is the exact same one that came with my watch 5 years ago! Best band I've ever had! Love it!!
Exceeded Expectations
Love the Watch. Great look for the summer.
Beautiful Watches
The watches are awesome. I have 2. They are well crafted and unique. The owner is such a good guy. Customer support after the sale will be there years after the purchase. I bought extra bands too. Very high quality, really nice. I'm really happy with my purchase. I have bought 2 so far, will likely add to that.
Replacement watch
Fabulous customer service. Replacement watch was here in a matter of days.
Thank you so much. I love my Castaway.