Maui Perfect Day...Pono Guide to Maui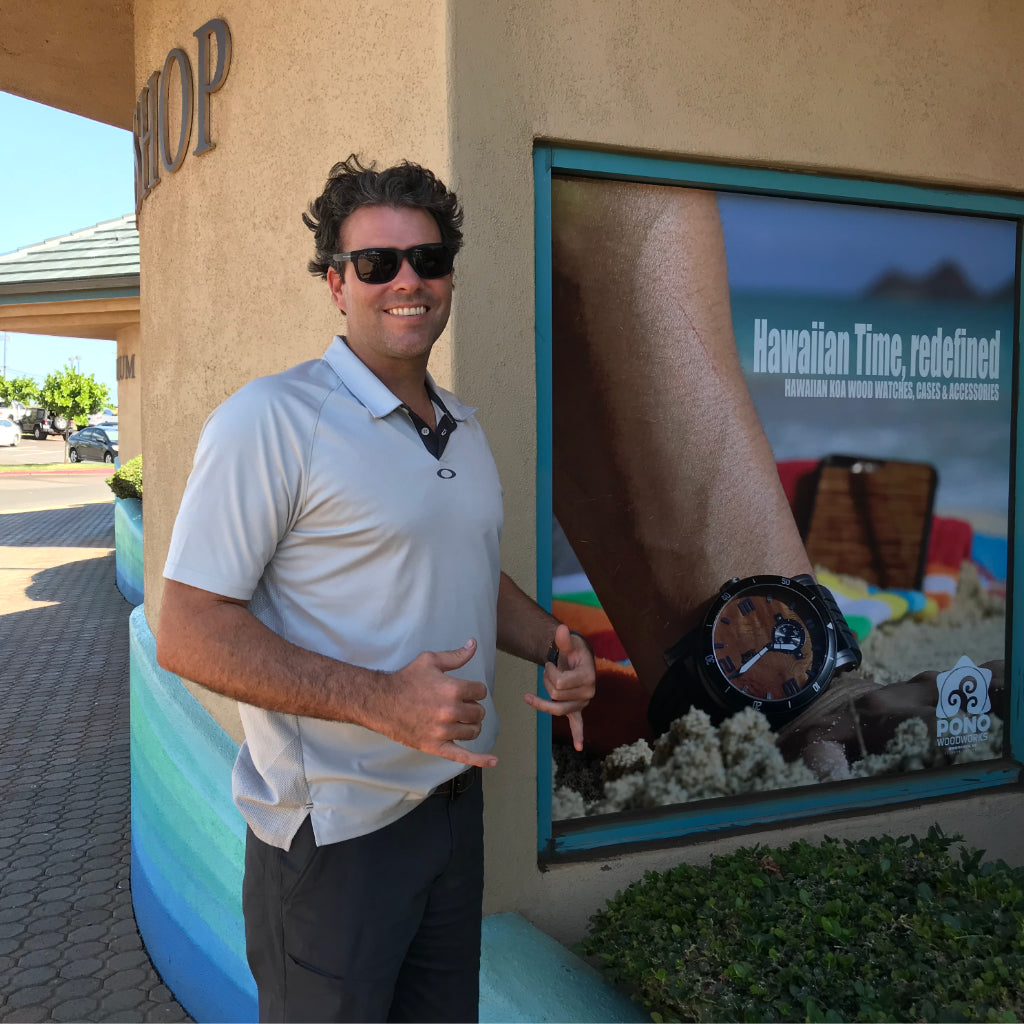 I miss Maui…I haven't been since before the pandemic.  …I usually go over for a long day…630am flight out and 10pm flight back and hit up my retailers…we've perfected it to hit the restaurants and watering holes between retailers as all work and no play…well you get the idea. 
Generally…we hit up a quick breakfast at the Honolulu airport while we are waiting for the plane so we can hit the ground running.  
Surprisingly, not many retailers are open in the morning so we find a bit of time to hit up Iao Valley state monument for a quick walk-about before heading out.  It's a quick little hike, if you can call it that and it's amazingly beautiful with the crazy looking valley and peaks. It's fairly close to the airport so it's an easy time killer.
Then we head to Maalaea Harbor and Maui Ocean Center.  They're one of our favorite retailers, are always fun to drop in on and their aquarium is super fun to check out.  In the grouping of businesses…Beach Bum's BBQ and Grill..  Really good BBQ…they have a sampler plate which is ridiculous huge… try the Kalua pulled pork…ribs and brisket…we always check in on Maui Ocean center and then go for bbq..  The fishing boats go out from here as well…we never have time on a quick trip but I've booked a bottom fishing boat out of here once….fun thing to do w/o having to charter a full boat and clean out your bank account. 
From here, we head up to Lahaina…Lahaina is my absolute favorite…wonderful shops and great vibe…it's certainly worth spending an afternoon…there are galleries, unique and interesting shops as well as a bit of whaling history.  
Fleetwoods is my favorite spot…especially at sunset on the rooftop bar. We've only caught it once as we usually have to move on earlier but it is amazing.  They do a mini live show (either Hawaiian or a bagpipe) at sunset and the food and drinks are perfect.  If your not going to be there for dinner, the bar is a nice spot to get out of the sun..  would highly recommend this spot.  We did breakfast once on a vacation and it was really good as well but not sure if they still do that during the week.
There used to be a Bubba Gump's on the water…we used to stop in for a beer and then work our way down to Fleetwood's as we hit up our retailers…something about being right on the water… but it closed…a better option would be to hit up Lahaina Fish Co or Kimo's.  Both are on the water and have a historical vibe to them.
From Lahaina, we head up further to Kaanapali…to the Whalers Village shopping…Island vintage coffee..is my favorite…they have great breakfasts and their sandwiches are great for an easy lunch as well… The traditional cappuccino's are really well done too.  The shopping here is good and there's the normal cast of characters as well as some independent shops like our retailer Totally Hawaiian.  They have a lot of unique items.
From here, we make the long drive to Paia…my absolute favorite is Paia Fish Market…it's a little walk in spot but they have great fish taco's and all things fish..  Paia is a cool little surf town.  It's on the way to the road to Hana…which I don't know if is open these days…locals were getting pissed at the traffic and you might need a permit or something stupid to drive it.  You could probably go in a few miles and get the idea and probably hike a waterfall.  If Paia Fish Market is full, you can grab it to go and head on over to the beach across the street.
A bit past Paia is Mama's fish house…I've never eaten here but my cousins love it…the only place they want to go…I think you need a reservation and it's a bit more fancy.
Usually, we have to head back to the airport at this point but sometimes our itinerary are a bit different.  Here's some other fun spots to check out.
Makawao…Since it's upcountry it feels like a completely different island…it's cowboy country and cooler in temps.  Neat little town w/ a few shops…not much else
Haleakala…if you can get up there for sunrise…it's amazing.  I've camped at the top a few times to catch it…might be easier to catch the sunset and stay for the stars…it is cold up there…like 30 degrees. Beautiful but it is a bit of a time commit
Kihei is quite popular as a place to stay…never was my favorite.. but it's on the way to Wailea…this is where the 4 seasons and high end hotels are…it's quite nice…there's some good shopping spots but probably not worth a visit unless you want to book a nice dinner or something..
Over in this area...I do however love Maui Brewing Company…they have the brewery and a restaurant.  We had an awesome lunch here once…we had to kill some time before an event we provided the gifts for at the 4 seasons.  the beer is my favorite (Kona Brewery is close 2nd) but the big swell IPA's is good and they have interesting beers and food on the menu. There's also a driving range over here where you can borrow a club..Maui Nui Golf Club...fun to have a few beers and go hit some golfballs...
Hope that helps…
---